All You Need To Know About Online Mobile Gambling
The industry of online gambling is constantly changing. Doubtless, the future will bring many cool features and amazing games, but today's inventions are also worth examining. If you're an experienced gambler, you probably know that mobile gambling apps and sites appeared not so long ago but they have yet managed to attract millions of players from all over the world. In 2021, the popularity of online mobile gambling has reached the highest peak imaginable – currently, it's almost impossible to find an online casino without a downloadable application or mobile versions of the site. All casinos have accepted the truth – online mobile gambling is the future of the industry.
In this article, we will briefly examine the current state of affairs on the mobile gambling market, find out what part of web players prefer gambling on mobile devices and what new technologies will appear in the near future.
A Share Of Gamblers Using Mobile Devices
A joint study by the European Gambling Association (abbreviated as EGBA) and H2 Gambling Capital indicates that in 2020, 45.6% of gambling profits were generated from mobile devices. Most likely, the upward trend will continue and by 2025, revenues from mobile devices will increase significantly and will reach 58.2%.
As for gamblers themselves, almost half of them prefer mobile devices when it comes to online gambling. Most of them are using mobile phones and only a little part gambles on tablets. Of course, these numbers can vary depending on the country but it is obvious that mobile gambling attracts more people every year.
The Pros Of Gambling On A Mobile Device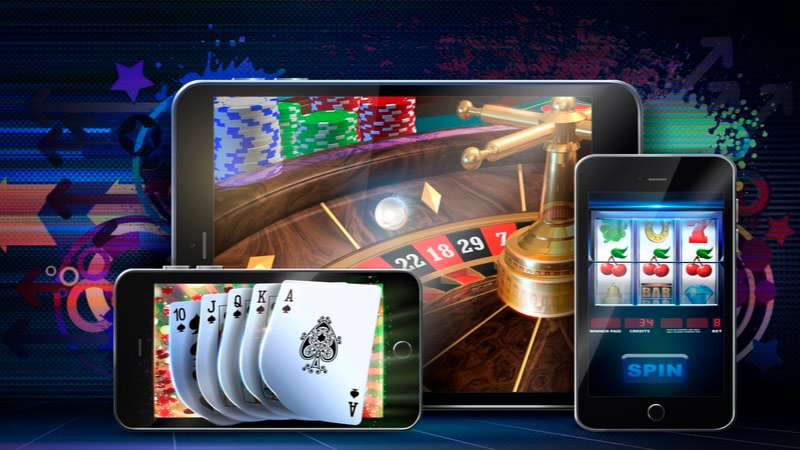 Easy access. There is no need to bypass bookings, download VPNs, and do some other job to get access to your favorite casino. Mobile apps have inner tools helping avoid all these things.
Pocket casino. By using a downloadable TonyBet mobile app, you can gamble from anywhere, including the North Pole (in case you will manage to connect to the Internet there and not freeze to death).
Great optimization. The times of lagging apps and regular crashes have passed long ago. Now, casino apps have the greatest optimization possible, offering players all the newest releases that run flawlessly.
Upcoming Changes In Mobile Online Gambling
As we have already said, the online gambling industry is constantly changing, as new technologies appear. Among the most interesting future innovations are the following:
5G networks. According to some forecasts, by 2025, a quarter of mobile traffic will come from 5G networks. And since new devices will be required to have more powerful specifications to meet the requirements of 5G technology, you can also expect improvements in the quality of graphics and visuals of games.
VR technologies: Virtual еtechnology is not a new invention, but every year developers come up with new ways to use it in gambling products. Thus, VR devices are getting better, and along with this new projects such as virtual casinos will appear.
Artificial intelligence technology also has a fundamental impact on online gambling. It brings us closer to interactive, immersive entertainment. As for updates, specialists predict the appearance of new gambling games with characters enhanced by AI, so we can expect a lot of fun in the coming years.