Types of Slots
This can be very helpful whether you are just starting out in gambling or are an experienced player.
At the moment, there are:
Classic Slots
Video Slots
Jackpot Slots (Progressive and Non-Progressive)
Licensed Slots
Slots with no Paylines (ex: Megaways)
Classic Slots were the first slots to be designed and can be found in virtually every land-based casino in the world. Others, such as Video Slots and Progressive Jackpot Slots, are typical of online casino games.
Let's talk more about each type of slot now.
Classic Slots
Despite existing mostly in physical form, these slots can also be found in online casinos as many gamblers seek to replicate the feeling of playing a physical slot machine (something that was heightened by the pandemic).
Slot machines typically consist of only 3 reels.
Each reel contains symbols such as "BAR", the number 7, the lemon, the cherry and more.
To win a prize you need to line up 1 reel with 3 identical symbols.
The Jackpot on these slots is not usually very high.
The picture shows the Mystery Joker online slot, available at Bwin, known for the following features:
Reels: 3
Paylines: 5
Volatility: Medium
Free Spins: Yes
Bonus rounds: Yes
RTP: 93.99%.
One advantage of this type of slot is that the wins are usually much more frequent than in others: although you win less per bet, you win more often.
Another example of a classic slot is ESC Online's Wild Burning Wins game which boasts an RTP of 96.3%.
Video Slots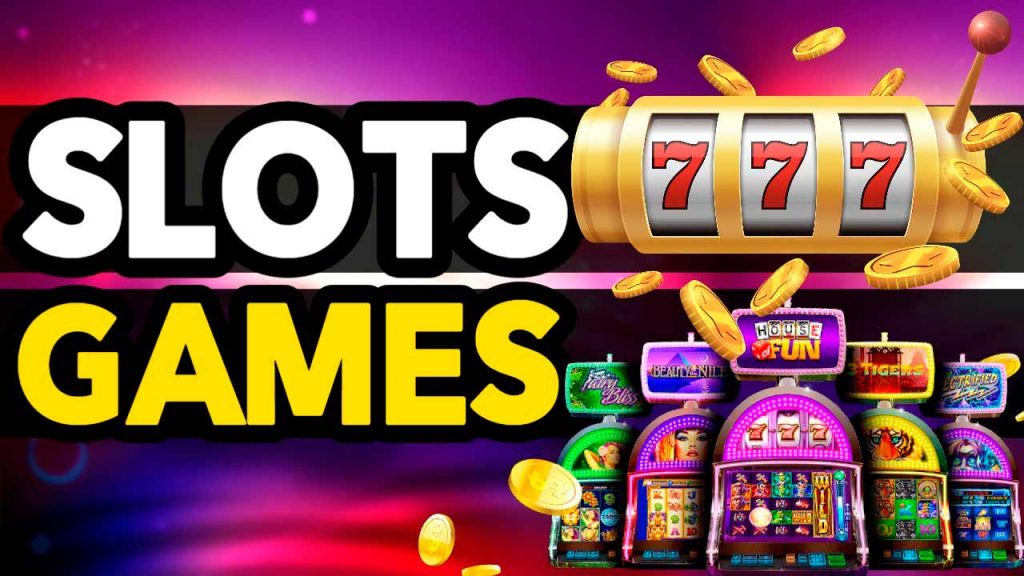 Video slots represent an upgrade over previous slots.
With improved graphics and animations, video slots have taken advantage of the evolution of visuals and sound effects to provide a better experience for players.
You can find these virtual slots at 99% of online casinos.
Video slots usually have five reels, and numerous paylines. Sometimes you can have up to two thousand ways to make a winning combination. The number varies depending on each online slot machine.
Jackpot Slots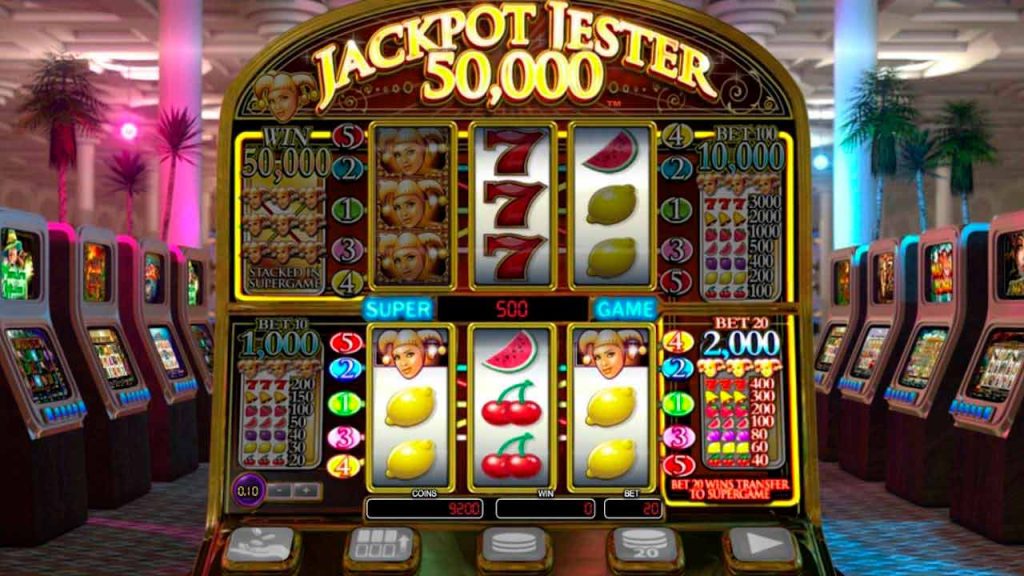 As the name implies, jackpot slots award the player with a jackpot.
This jackpot can be fixed – where the amount is set by the house – or it can be progressive.
In the case of progressive jackpot slots, the prize is accumulated over time as long as no one wins the jackpot. In other words, every bet made on that slot contributes to the jackpot pool.
In some countries, the progressive jackpot pool for a particular slot covers all the houses with that same slot, which makes the jackpot sometimes reach astronomical values.
No Payline Slots
To be eligible for a prize in these slots, it is the adjacent combinations that count. Unlike all other slot machines, these do not involve any paylines.
The best known slots without paylines are the megaways. Megaways have an extra element of randomness in that the number of lines is not constant and changes per spin. In other words, it is possible for one reel to have 3 lines, while the next reel may have 5 lines.